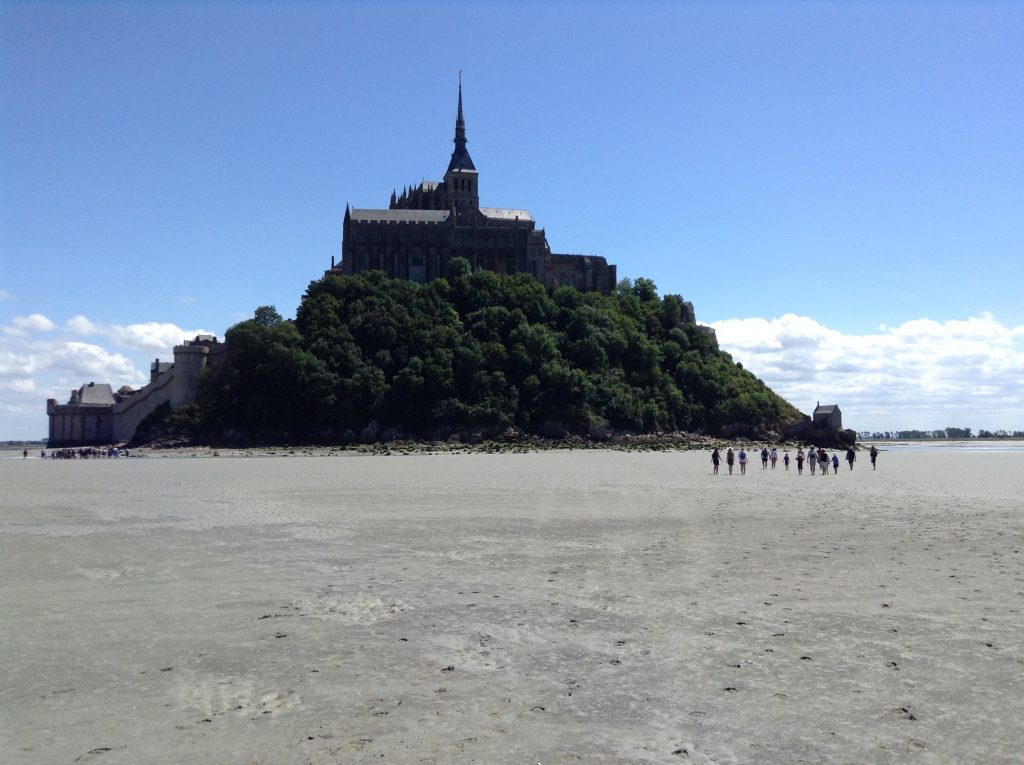 I will host again a retreat in France this coming Summer from June 21st to June 29th. The retreat will be held in a spacious home on top of the village of Saint Jean Le Thomas. Saint Jean Le Thomas sits along the bay of Mont Saint Michel in the Normandie region. The house is walking distance to the beach, hiking trails and the village shops.
Located at the frontier of two regions, Bretagne and Normandie, this area offers an amazing array of dairy and culinary products of the highest quality. The richness of the land and proximity of the ocean is a real delight to all your senses. My vision for this retreat is to combine a daily yoga practice with cultural, culinary and relaxation time.
The village is near the historic site of Mont Saint Michel. This Unesco heritage site is located in the Bay and can be accessible by foot during specific low tide. I have scheduled the dates of this retreat to match with some of the highest coefficient tides of the year. This will allow us to safely do the crossing of the bay by foot with a guide. During our visit of the site, on an other day, we will be able to view the merging of the ocean and bay water during sunset. Only during the highest tide is the Mont Saint Michel completely surrounded by water. 
I  also plan as well to take our group to  French markets in the surrounding villages. There will also be time for spectacular coastal hiking, swimming and sand castle building. 
The retreat will start on  a Thursday afternoon June 21st and end Friday Morning June 29th.
Food will be catered for all meals except for two dinners where we will eat out. Lunch will be provided as a picnic the day of crossing. We will buy lunch on site during the market day, great trailer food!. 
Our location is accessible by train from Paris to the nearby town of Granville. Participant will be shuttled to and from the Granville railway station. Participants will also be shuttled to Mont saint Michel on the day of the visit and to the crossing site on the pilgrimage day.  Follow these links for more information